Retainer
A gadget that the orthodontist gives you to wear after your braces are removed. The retainer attaches to your upper and/or lower teeth and holds them in the correct position. You wear the retainer 24 hours a day at first then at night to make sure that none of your teeth move while your jaw hardens and your teeth get strongly attached to your jaw.
Anterior Cross Bite
Anterior cross bites occur when the upper front teeth are inside of the lower front teeth. Over time, the lower jaw grows into a forward position abnormally, thus inhibiting the growth of the maxilla (roof of the mouth or upper jaw). Once the source of the interference causing the cross bite is eliminated, the appliance guides the maxilla back into position. The front of the appliance is moved outward through the tension of an expansion screw at the base of the unit while the back teeth are used for anchorage.
Closing Gaps
When closing a diastema (gap between teeth), differing amounts of movement of the two teeth is often needed. In this application, coil springs are placed to the side of each tooth. An arch wire acts as a guide and keeps the teeth from tipping as the space is closed.
Female Case
This is a typical case of crowding. A palatal expander was used to create sufficient space in the mouth for the permanent teeth to fit properly. Braces were worn for approximately 15 months and retainers for another 3 years.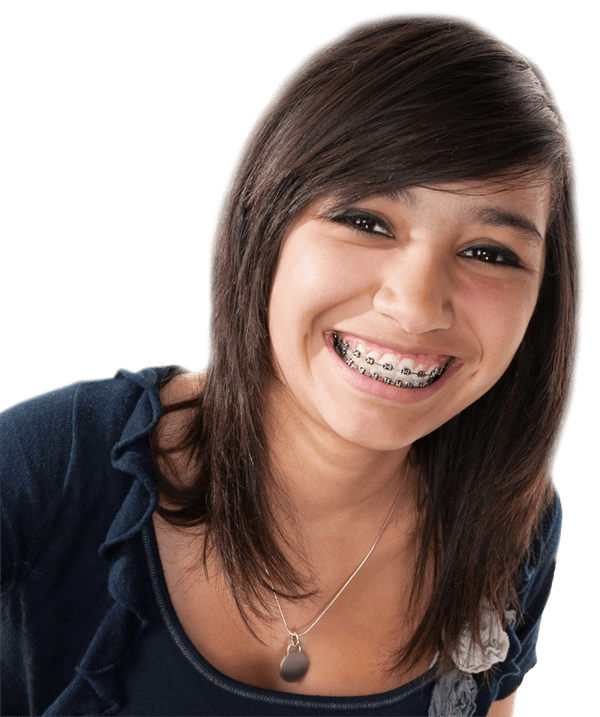 Space Maintainer
A space maintainer is a removable or fixed appliance designed to maintain an existing space. They are usually fitted to children when they have lost baby teeth early. The gap left from losing this tooth needs to be held open for the permanent tooth to erupt in its correct position.
Spring Hawley Retainer
After completing orthodontic therapy, it is not uncommon to still need a little fine tuning of tooth alignment. This is particularly true in patients who have undergone extensive orthodontic therapy and are simply "burned out."
This retainer is useful in correcting minor rotations and crowding. When worn, the spring action of the wires provide a light force to align the teeth. The appliance is constructed to the "ideal" setting and the patient's teeth adapt to their new position.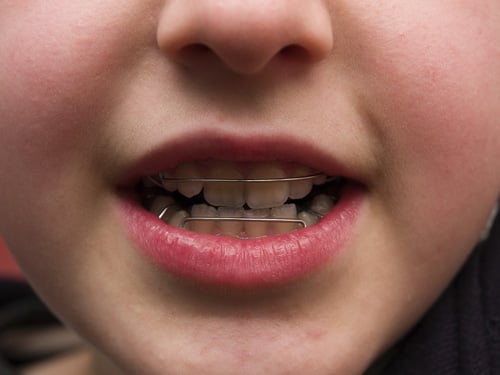 A Beautiful Smile Is Waiting For You
Our office provides smile makeovers to achieve the beautiful, natural look you seek. We can reshape your natural teeth to make them straighter and more youthful. Our office is easily accessible and makes it convenient to those living near Brooklyn to get the care they deserve.
Book An Appointment Now
Book An Appointment Now
Do you need dental work done? Has it been a while since you've been to the dentist? Do you just need a regular cleaning or are you looking for a brand new smile? Requesting an appointment is available online 24/7 and is as simple as submitting a simple form.
Book An Appointment Now